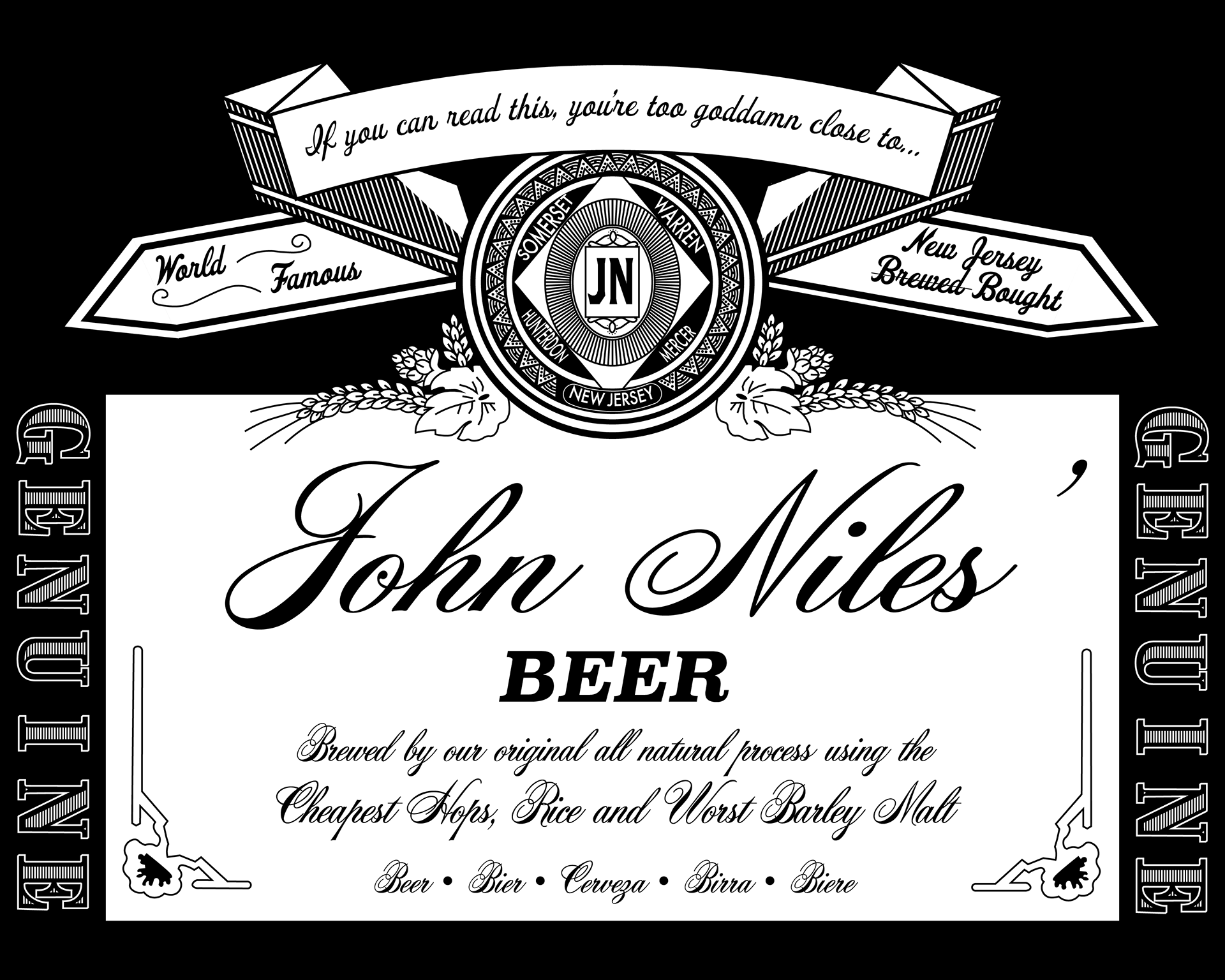 This logo was designed as a Father's Day present, to be engraved on a custom stainless steel can koozie made by Yeti. The design happened to be too detailed and had to be simplified and revised for the final product, but this was my favorite iteration. The logo is heavily inspired by Budweiser beer labels.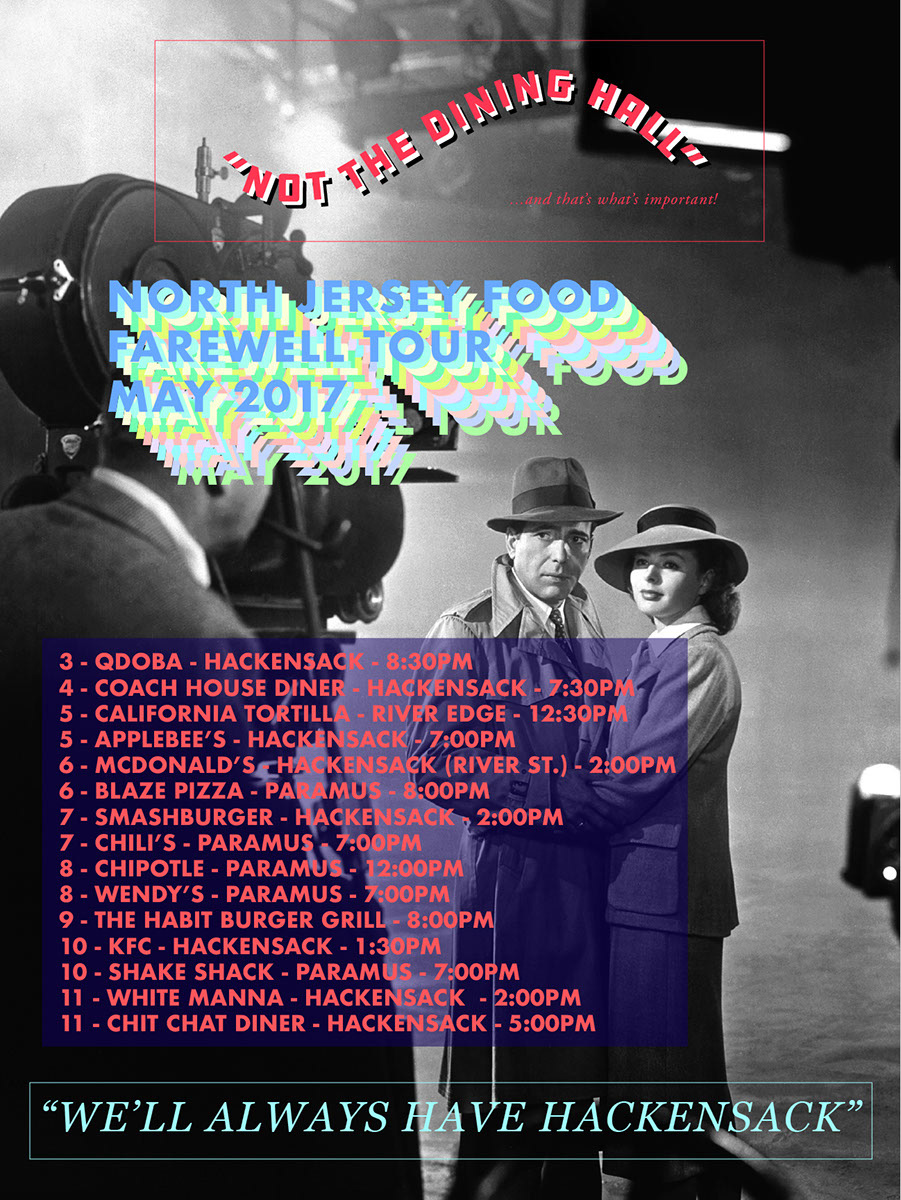 A satirical tour poster I designed for a food tour that a friend and I attempted to embark on in order to avoid the food from our campus dining hall. The "tour" never left the ground, but I did like the final product for the poster.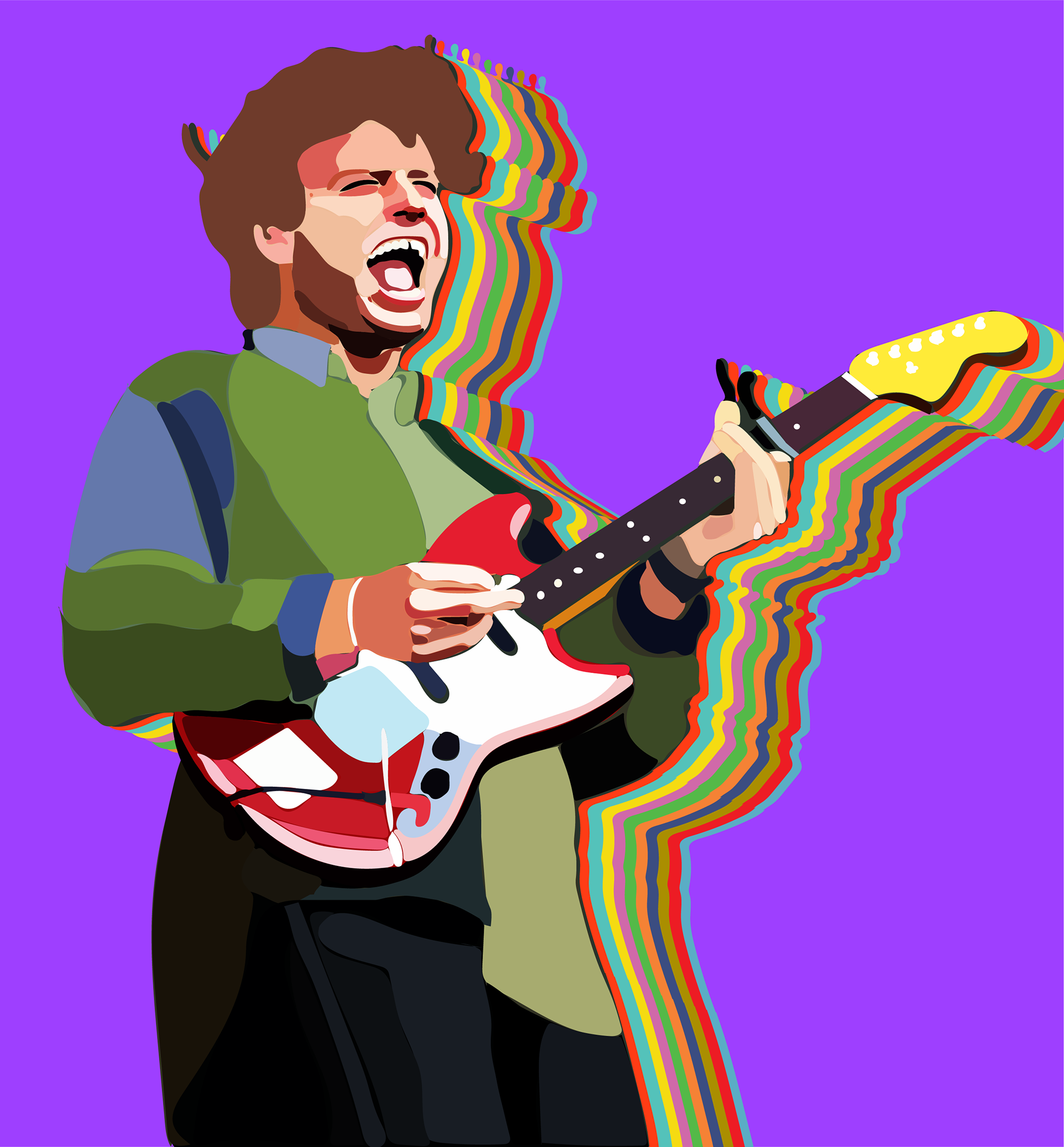 This is a piece of art I made based on a photo under the Creative Commons license. I posted it on the r/macdemarco subreddit where it became popular and people asked if I could post it on Redbubble so people could buy stickers and other products. I'm working on building up the Redbubble store currently. This design sold a few stickers and the occasional t-shirt and marked the first time I was ever paid for my work.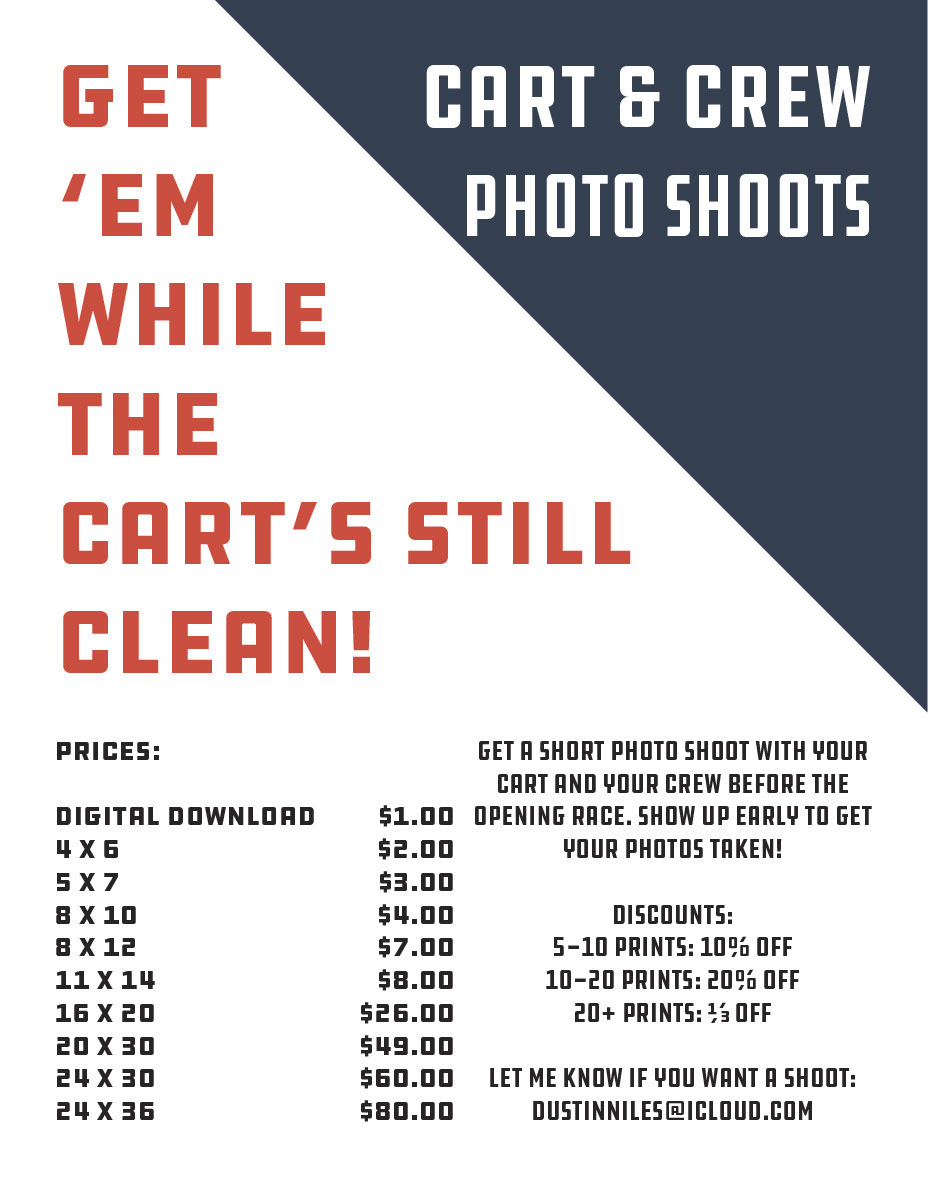 A flyer I made for my photography services, advertising photo shoots for the beginning of the year at a local kart track.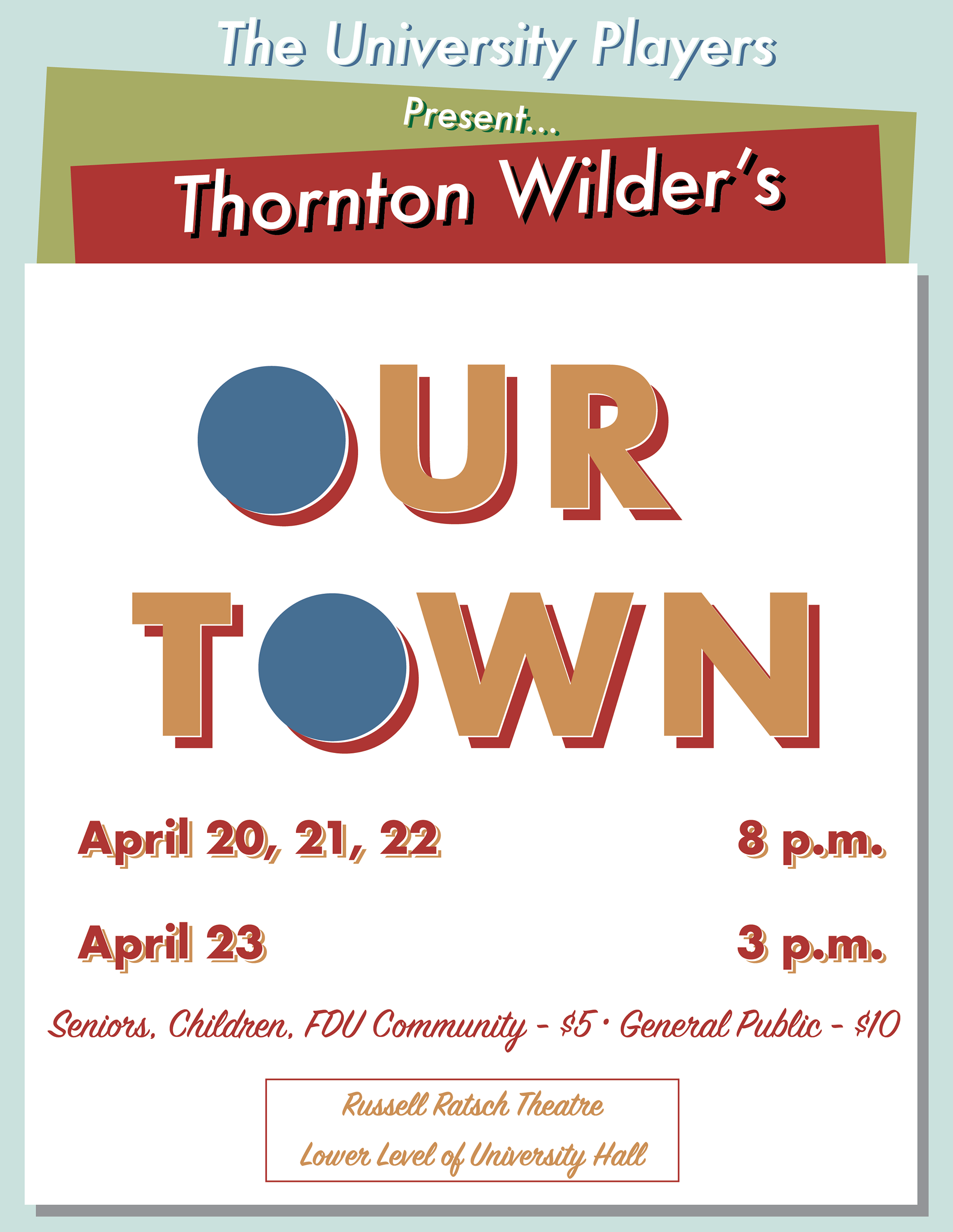 A poster I designed for the theatre group I was a part of at FDU.